Capital City scape
Capital City Scape Gurgaon is a unique retail destination Offer unrivalled collection of fashion, food, entertainment and lifestyle, the best of world and the region has to offer. Indulge in a unique shopping experience spread over 1,35,000 SqFt, with boutique stores offering the world most original, revered and influential brands. Whether it is Fashion, Food, entertainment or Lifestyle, you'll find its most refined expression. The unique concepts of this high street market will attract a huge footfall in the market complex. The non AC shops have very low maintenance as compared to AC shops in Mall. The good features and advantages which are mentioned below will make this market place a preferred destination for retailers to choose for their business.
Call For More info about investment
Anil Verma
9873498205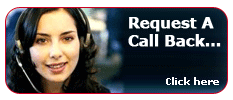 LUXURY RETAIL SHOP
30 LAC ONWARD
Capital City Scape Gurgaon Unique Feature
• Capital CITY SCAPE Gurgaon Located on 60 M Sector Road, Sec 66. Which is walking distance from all the luxury high-end apartments.
•

Capital CITY SCAPE Gurgaon

offer Sufficient Escalators, lifts and stairs at all strategic location to facilitate foot fall on first floor shops with ease.
• Capital City Scape Gurgaon Contemporary Architecture which makes high visibility of all shops.
• Capital City Scape Gurgaon provide Round O Clock Security & Power Backup arrangements.
• Capital City Scape gurgaon will have Ample surface and basement parking
• Capital City Scape Gurgaon would going to give you Grade A facilities and quality standards
Capital City Scape Highlights:
Capital City Scpae provide Retail with commercial project located at Sector- 66 Gurgaon. High street format as seen in Europe & America and is located on (approx) 100 m wide road. Facilities & quality standards will be Grade-A. Courtyard style mixed –use development enhancing open- air convenience retail. Shopping at the City Scape would be a pleasure as it will be a combination of high end retail with specialty outlets such as Cafe's, Bakeries, Restaurants, Pubs, Health Clubs, Beauty Clinics, Boutiques. All first floor units will have high visibility from the Promenade and provision for lifts, bridges & escalators. High floor heights giving flexibility for mezzanine floor. Prices of these shops are very low( between 1/3 to 1/7 of the ready to move retail shops in nearby areas).Where as this project has much better and strategic location on main road. Project is surrounded by all ultra luxury projects where apartments/villas costs from 1.5 Cr. to 9 Cr. So what I believe is that it will be a very good investment, if we hold this investment till possession (around 3 years) then price of these shops will be around 4 times of the buying cost. And we can also get good rental by leasing it to good retail brands at that time.
Capital City scape Gurgaon Sector 66
Capital Group haveshaped the gurgaon skyline both in terms of IT & Commercial properties inthe National Capital Region. The Capital Group has been in existence from thepast 26 years led by Mr. B.N. Chandok & functioning aggressively inDelhi/NCR regions comprising of a land bank of 75 acres in Gurgaon alone. Thecapital Group stands as a niche player amongst the regional developers &has delivered over 40 million sq ft area in IT & commercial space &further more under development. Capital is rapidly evolving to become aprovider of premier lifestyles and modern working spaces, this growth has beenin tandem with Gurgaons rapid growth story. Capital has also been known for itsreliability and delivery of projects & is a 100% debt free company. Capitalhas a strong & impressive list of tenants such as : HCL, EXLservice.com,Dr. Reddy, Quatrro (Spectra mind), TATA Megraul, Barco Electronics, Loreal etc.Capital has also established itself in the high end residential category ofSouth Delhi and has delivered more than 125 appartments in association withKrishna Conquest Construction (KCC) constructing over 75 million sq ft &has delivered projects like the Park Place and AMEX. Capital has also been contractingwith companies like DLF, Hiranandani etc. all over India from the past 45years.

List of Projects Delivered :
- Dr. Reddy's Pathnet,2001
- EXL Services, Noida,2003 -
Pricol, 2001
- RMS BPO 2004
- Fiserv India 2005
- Neemrana Retreat
- Capital MPH IT Park,Gurgaon
- Barco Electronics,2005
- Tecnova India 2004
- Aricent, 2005
- Quatrro BPO Solutions2004
- Capital Tech Park,Sector-34, Gurgaon
- Corporate Tower, NewLink Road, Gurgaon
Capital City Scape Gurgaon
Incoming Searches Capital city scape gurgoan, Capital city scape gurgoan retail shops, capital city scape gurgaon commercial project, Capital city scape gurgaon new commercial project, capital city scape gurgaon sector 66, capital city scape gurgaon golf course extension road